Hospital & Doctors
GROUP FLORENCE NIGHTINGALE HOSPITALS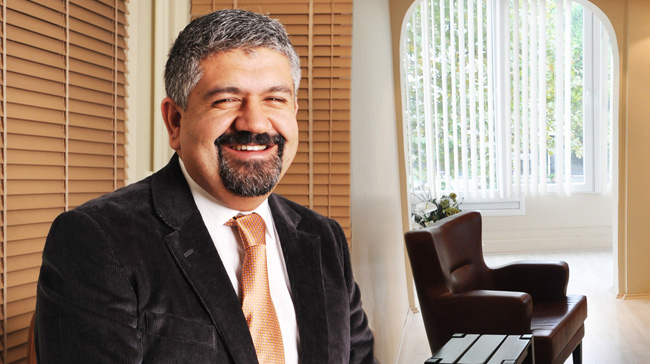 With 4 general hospitals, including a Hi-Tech "Smart and Green Hospital" opened in January 2013, a medical center, teaching hospital and a clinical research center, Group Florence Nightingale is active in every major area of medical specialization and is one of the largest and most renowned hospital groups in Europe and the Middle East.

Group Florence Nightingale continues to grow and to invest in the latest equipment and technology, as well as its most valuable asset of all - its highly trained, motivated and qualified army of doctors and medical staff. Group Florence Nightingale has thus become the only organ transplant center in the Middle East region, currently licensed to operate in five organ transplant areas.

A non-profit organization, Group Florence Nightingale has a long history and accumulated experience in the field, having been founded in 1989 as the first hospital for cardiovascular diseases in the region under the aegis of the Turkish Cardiology Foundation.

With this background, Group Florence Nightingale is widely recognized as the standard of excellence in the entire region.

GROUP FLORENCE NIGHTINGALE IN FIGURES
· 30.000 patients treated every year · 900 beds, 41 operations theatres, 143 intensive care and emergency beds.
· 41.000 Heart Surgeries (an average of 30-35 patients every week in 2010)
· The lowest mortality rate in cardiology in Europe - 1,53% in 2010, and annual General Infection Definition of 1,53%)
· 8 Vertebral & Scoliosis Surgeries per week
· 105.000 Angiographies & Angioplasties · 2-3 Liver Transplants per week (11 Operations in January 2011 and 84 only Liver Transplantation Surgeries during 2010 – 64 from alive, 24 from cadavers)
· 7 Stem Cell Transplantation cases per month
· 20.000 Orthopedic Surgeries · 300 Robotic Surgeries in Urology
· 600 Liver Transplantations · 8.000 Angiographies a year
· 2.000 invasive Cardiac interventions a year
· 2.000 Heart Surgeries a year
"FIRSTS"
1st Stent Operation in the region (1991)
1st Robotic Surgery Operation in the region (2004)
1st Liver Transplantation in the region as a private hospital (2004)
1st Stroke Center in the region as a private hospital (2005)
1st Comprehensive Cancer Center in the region (2007)

Istanbul Florence Nightingale Hospital, as Florence Nightingale group's fifth hospital is put into service in Istanbul's center Şişli, has 50254 m2 closed area with a total of 18 stories. The heliport area on the roof of the building is structured appropriately for the landing & take-off all kinds of air ambulance helicopter. Istanbul Florence Nightingale Hospital, being built as smart hospital, received the title of our country's first "Green Hospital Building" with TUV Hessen Green Building Certificate.

The hospital, which the construction started in 2008, has 219 patient beds, 51 intensive care beds, 11 surgery rooms, all equipped with laminar airflow, and 2 delivery rooms. All surgery rooms can be connected to 300-seat conference room and international destinations as audiovisual, thus, permits the interactive medical education and scientific activities.

Istanbul Florence Nightingale Hospital, is organized with its medical staff - technological equipment – technical substructure triangle for meeting health service requirements of not only Istanbul and Turkey but at the same time for meeting health care of especially Middle-East, East Europe and neighboring countries.

Almost every branch of health services are available in Istanbul Florence Nightingale Hospital where experienced physicians who have worked for many years in group Florence Nightingale Hospitals, will be on duty.

The hospital where 23 years of Florence Nightingale experience is combined with superior comfort and the latest technology would put up patient satisfaction even to higher levels. Istanbul Florence Nightingale Hospital has brought many innovations in the health care field together with itself.

In high-tech organized report room physicians can establish video and audio connectivity with other physician anywhere in the world, can examine patient reports and exchange views mutually. Thus, a second opinion opportunity is provided to patients and at the same time a prior opinion of our physicians can be provided for patients who come to our country from abroad.
GET IN TOUCH
Share your contact information with us to give you detailed information in a short time. Doctor consultation will be forwarded to you as soon as possible.